Purveyors of Extraordinary Playing Cards
At Cartesian Cards we make cards with an extra dimension. More than just beautifully designed playing cards - all our cards have an additional use beyond just playing card games...
Cocktail Cards
Cocktail Cards are the ultimate cocktail reference guide. All the cocktails you need to know, and how to make them, in one deck of quality playing cards. From a Vesper Martini to an Old Fashioned, these cards have you covered.
They're regular poker size cards so once you've got your drinks you can get on with the games.
SHOP NOW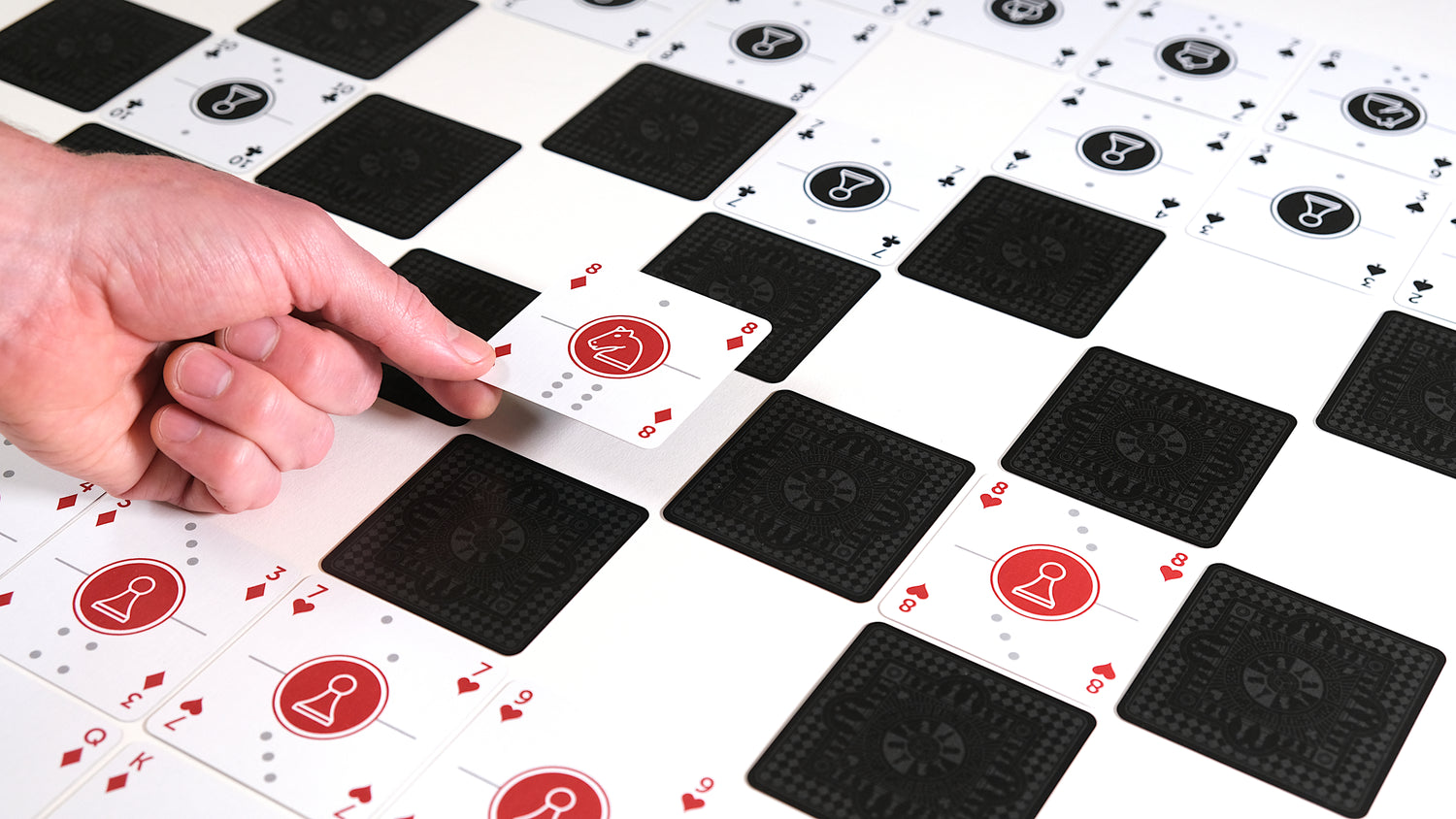 One Deck Game Cards
The usual 52 cards of a standard deck, but as well as regular playing card markings, the cards have multiple symbols allowing for all the different games. The dark back of the cards can be used to make the chequered playing board itself!
Oh, and as you might have noticed, the cards are square...
SHOP NOW
Wine Cards
Wine Cards are regular size playing cards with useful and interesting information about wine on them.
Have fun learning about wine, feel more confident buying and ordering wine, and impress your friends! They're also the perfect gift for any wine lovers in your life.
SHOP NOW
Cocktail Cards & One Deck

Our first two products are Cocktail Cards and One Deck Game Cards. Together they cover every card-playing situation you could imagine!

Born on Kickstarter

Both decks of cards were initially launched via Kickstarter and together raised well over £100k from 4,000 backers all around the world.

Perfect gifts

With Game Cards for travel and the whole family, or Cocktail Cards for the grownups in your life, we have you covered with a gift for anyone.
Customer reviews
We've now shipped our cards to thousands of people in over 60 countries and this is what they're saying.
Abi M, UK ★★★★★

These were fab, even better than I had expected! High quality, professionally printed, with a great range of cocktail recipes - can't complain! Bought as an early Xmas present for my boyfriend and he loved them, many thanks :)

Deborah N, UK ★★★★★

These cocktail cards are such a good idea and good quality. I have purchased them for a friend's hen night and will use them for a cocktail making game. The cocktail recipes are easy and don't need lots of ingredients.

Serena K, USA ★★★★★

Received mine, went to a friend's house, and promptly had them appropriated by the host. Just placed an order for MY deck, lol.

Wolfgang W, Germany ★★★★★

The cards arrived in Munich, Germany, just right to try all the drinks and cocktails on new year's eve ;-)) thx; beautiful ; good work

Liberty W, UK ★★★★★

Great quality product with a wonderful design on the back. Overall, made for a brilliant birthday present. Thank you!

Malina M, USA ★★★★★

These cards were absolutely perfect. I bought them as a gift for a friend and she's obsessed!!
Featured in
Cocktail Cards and the One Deck Game Cards from Cartesian Cards have been featured in a number of illustrious publications around the world.
One Deck Game Cards in action